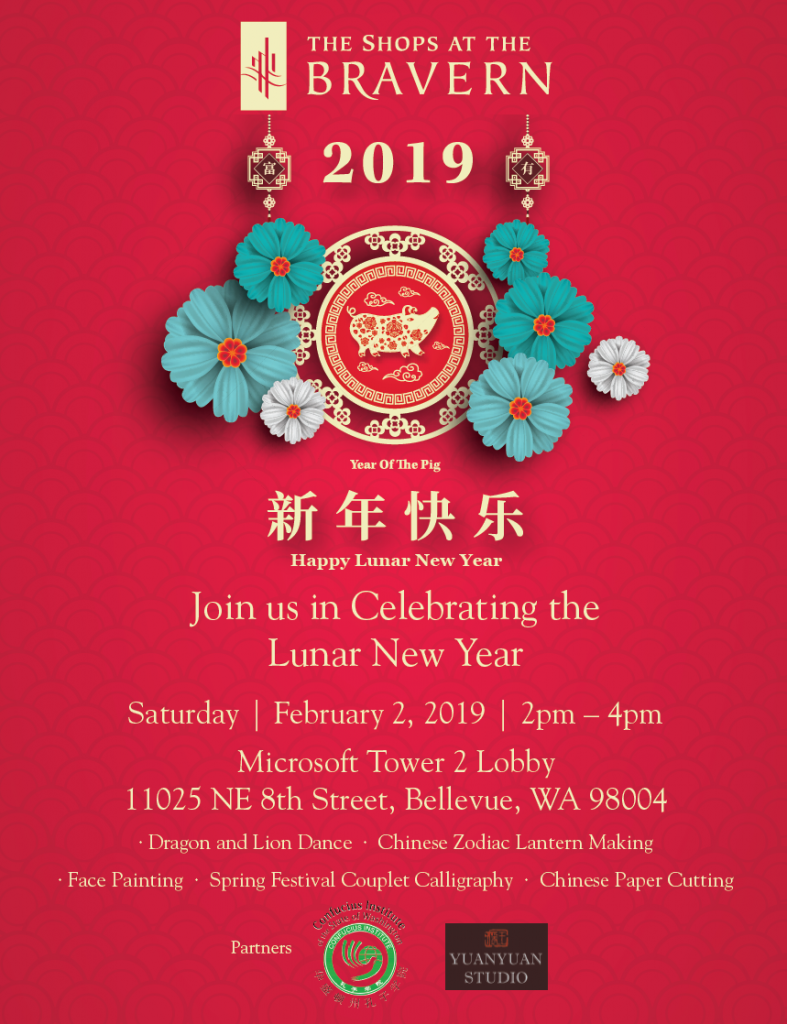 Lunar New Year Celebration
The family friendly event celebrating the Lunar New Year.
Event highlights include:
Dragon and Lion Dance
Chinese Face Painting
Spring Festival Couplet Calligraphy
Paper Cutting
Lantern Making
Lunar New Year Desserts
The event is free and open to the public. Come and join us to celebrate this exuberant festival from the East and to bring a little "good fortune" for the New Year.