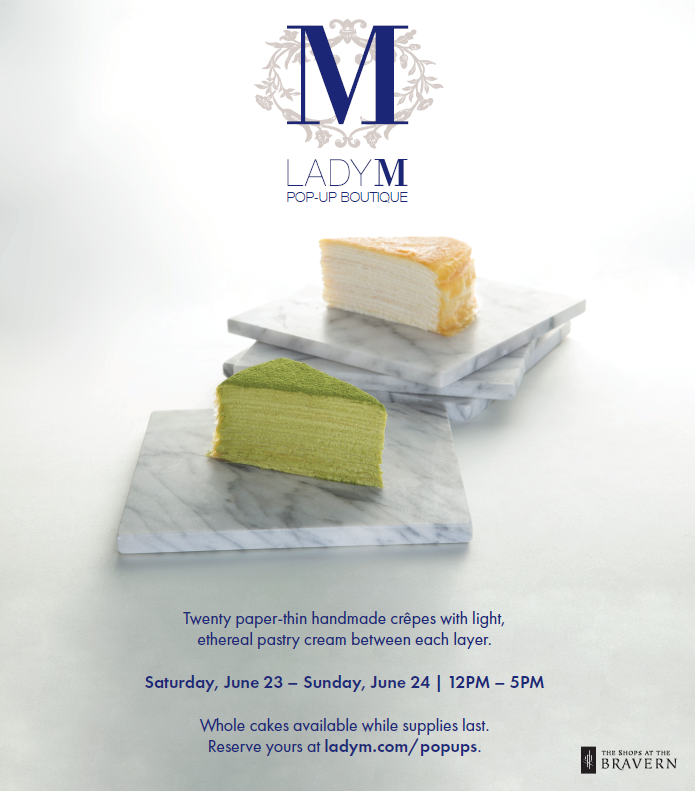 Lady M Pop-up Boutique
Lady M
Look who is back in The Bravern? The most sought-after crepe cake: stacked with more than 20 thin layers and spread with the lightest pastry cream.
On the menu: Signature, Green Tea and Coconut Mille Crepes.
This event will be whole cakes only, so make sure to pre-order your cake at ladym.com/popups!